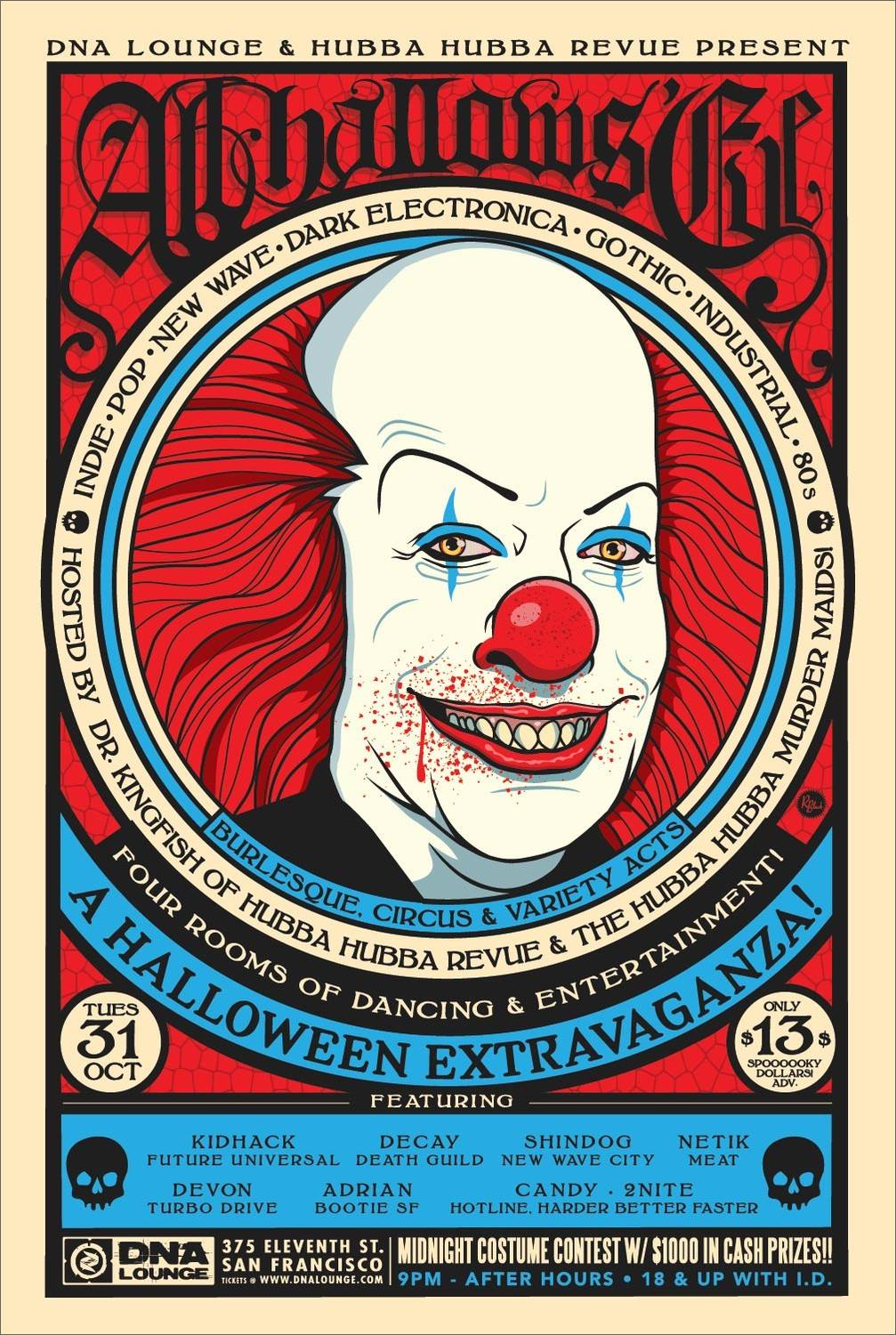 Hubba Hubba Revue fills DNA Lounge's legendary "All Hallow's Eve" party from top to bottom with ghoulishly fun Halloween entertainment! — Join us at this can't-miss, annual event for a bewitching BURLESQUE revue upstairs from 10:00 to 11:30PM, and ghostly aerialists & skillful circus syrens in the main room, performing ambiently all night to the best DJ's in Pumpkintown!
In Above DNA (10:00 — 11:30PM)
Musette (Minneaolis, MN)
Bo Vixxen
Mone't Ha-Sidi
Asimov Atomsmasher
Sophilya Leggz
Lula Applebruise
Meka LaCreme
Layne Fawkes
JonBenet Butterbuns
Hosted by Dr. Kingfish and Alexa Von Pumpkinface
Main Room Ambient Performances by
Aerialist Ariyana LaFey
Aerialists Cirque du Clee & Kate
Pole Acrobat Jody Ryker
Layne Fawkes
Snatch Adams
Szandora LaVey
& The Hubba Hubba Gho-Gho-Ghosts!