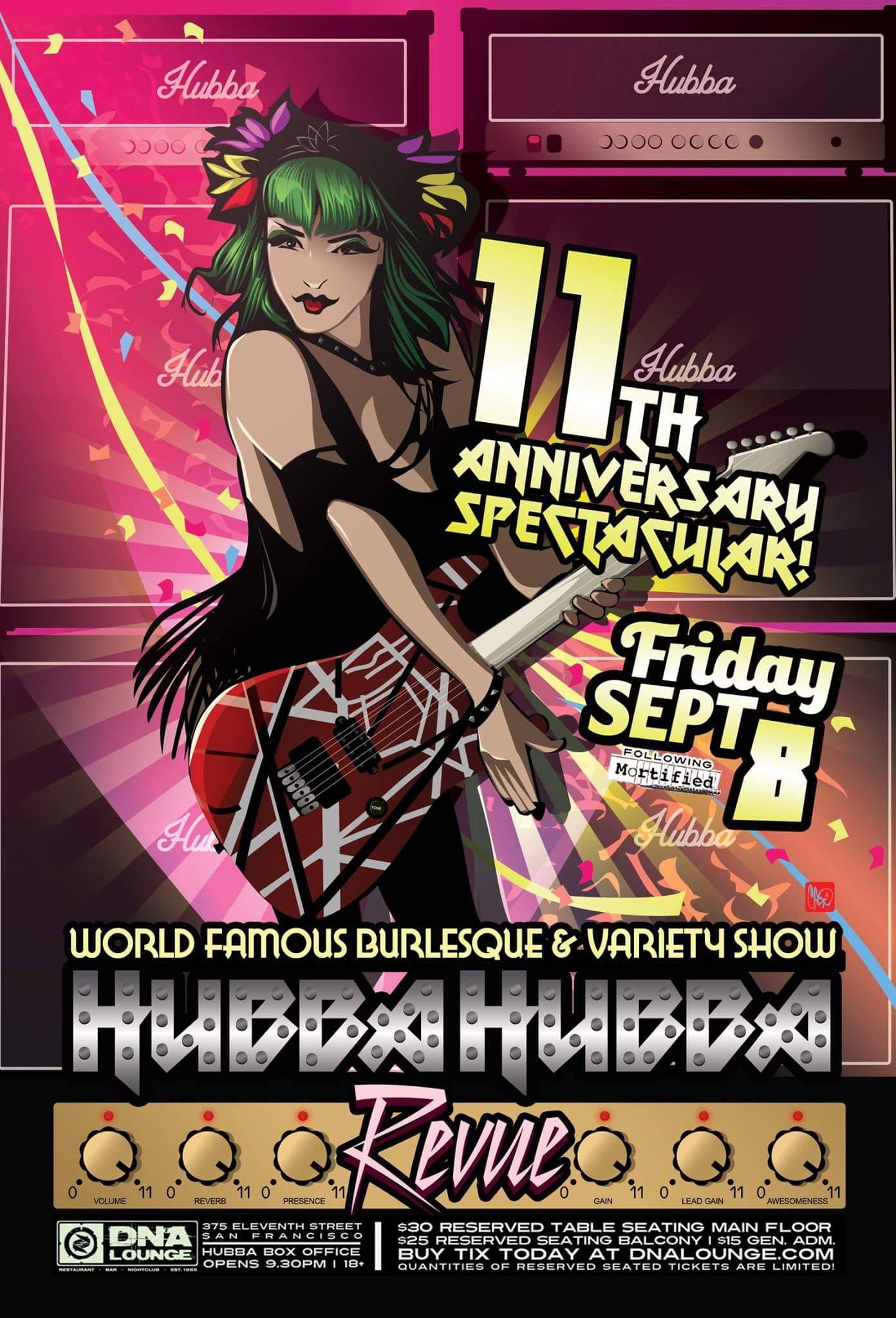 Join the super-sized celebration as San Francisco's world-famous burlesque and variety show wishes a happy birthday to itself for ELEVEN incredible years of comedy, circus skills, striptease, and fun!  Get yours SEATED TICKETS online now!
& COME SEE… !
Jolie Goodnight (Austin, TX)
Ruby Joule (Austin, TX)
Something Blue (Austin, TX)
The Devil-Ettes
Ooh La La Bellydance
Aerialist Ariyana LaFey
Honey Lawless
Gigi d'Flower
Meowie Wowie
Vala Marv'elle
Sophilya Leggz
Dorian Dietrich
Sister Kate
Frankie Fictitious
Pixie Vanille
Sweet Belize
Jet Noir
Major Suttle-Tease
The Amazing Mentallo
Ophelia Coeur de Noir
Ada Lavender
Fishnet Follies
Gorilla X
And the Hubba Hubba Anniversary Go-Go Dancers!
Hosted by MC Kingfish, Alexa Von Kickinface, Lee Presson, Jay Siren, Jesi Ringofire, and Broseph Joe Brody
And turning it up to eleven,
DJ Limbs Akimbo