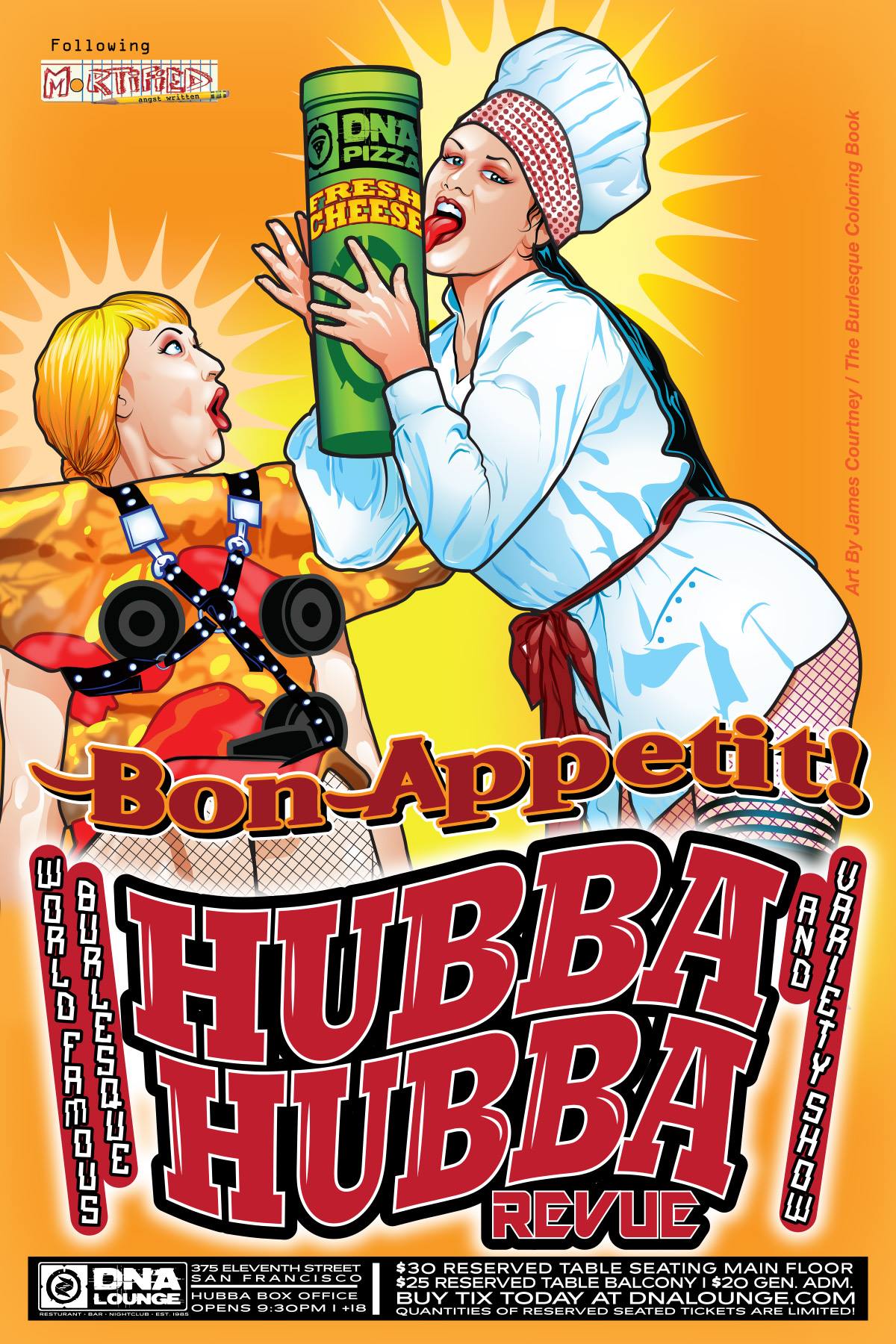 FOODIES, CUTIES and SWEET & SAVORY STRIPTEASE! — San Francisco's *world-famous* BURLESQUE & variety show takes you on a culinary romp guaranteed to leave you HUNGRY for more!
COME SEE… !
Eve Riot and Tart of Darkness (San Luis Obispo)
Rizzo Rogue (Portland, OR)
Asteria Atombomb (Portland, OR)
The Sizzling Sirens
Aerialist Caye McKibben
Edwardina Ghost
Persephone Pon-Farr
Lady Satan
Dorian Dietrich
Mone't Ha-Sidi
JonBenet Butterbuns
Pearl E. Gates
Maggie Motorboat
Will X. Uly
Sadira Ladyliquid
The Honeydew Hedonists
Gorilla X
…and the Hubba Hubba Go-Go Kitchenettes!
Hosted by Chef Kingfish and Alexa Von Kitchenface
And shakin' and bakin' with the tastiest beats,
DJ Michael Milano