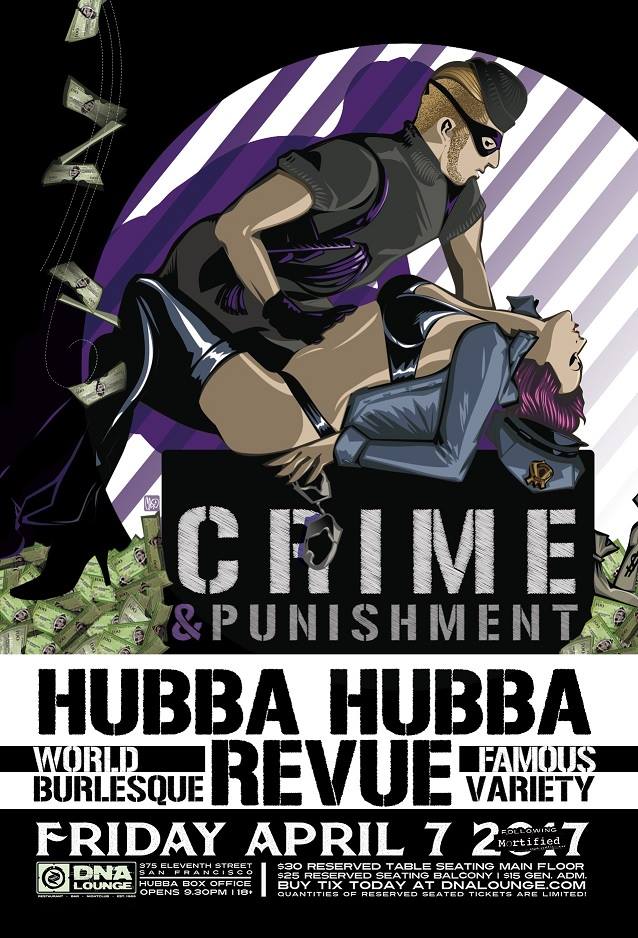 Kinky cops, racy robbers and the naughtiest night yet at San Francisco's world-famous burlesque & variety show! Warm up your floggers and get ready to cheer, because you're invited to an arresting evening with the tops (and bottoms!) of tease!
Featuring performances by
Featuring Performances by:
Jesi Ringofire & Shauni Fatale
Honey Lawless & Gigi d'Flower
Aerialist Anna Yanushkevich
Aerialist Jonbenet Butterbuns
Luma Jaguar
…and The Hubba Hubba Go-Go S.W.A.T. team!
Hosted by MC Crimefish & Alexa Von Kinkinface
And shakin' the Big House with blistering beats: