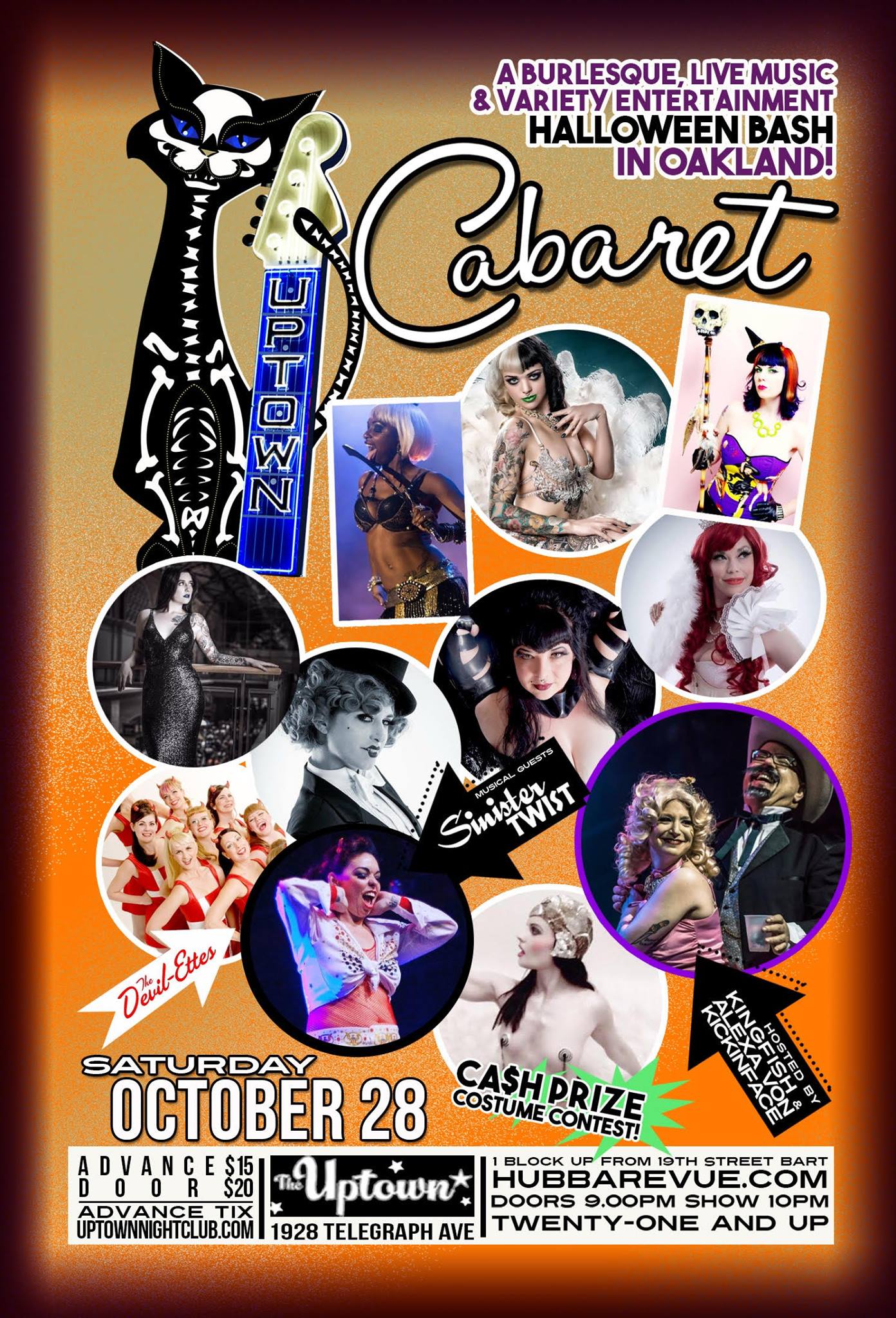 Hubba Hubba Revue's beloved, annual, Halloween BURLESQUE Bash returns to The Uptown Nightclub! — Join our glamorous ghosts & bewitching beauties for a wild night of haunted happenings in fabulous Oakland! — Plus! shimmy and shake to the untamed, Las Vegas grind of musical guests, Sinister Twist!
Be TANTALIZED & TERRORIZED by…
Asimov Atomsmasher (Portland, OR)
Layne Fawkes (Portland, OR)
Szandora LaVey
Bunny Pistol
Harvest Moon
Dorian Dietrich
Acadia Kane
Sass Herass
Vala Marv'elle
Meowie Wowie
Lula Applebruise
Maggie Motorboat
Sadira Ladyliquid
Ava Lanche
Sophilya Leggz
& the Bay Area's Go-Go Sweethearts, The Devil-Ettes!
PLUS! musical guests,
(with live BURLESQUE accompaniment)
SINISTER TWIST!
CASH PRIZE COSTUME CONTEST at Midnight!
hosted by
Dr. Kingfish, Alexa Von Kickinface & Maggie Motorboat