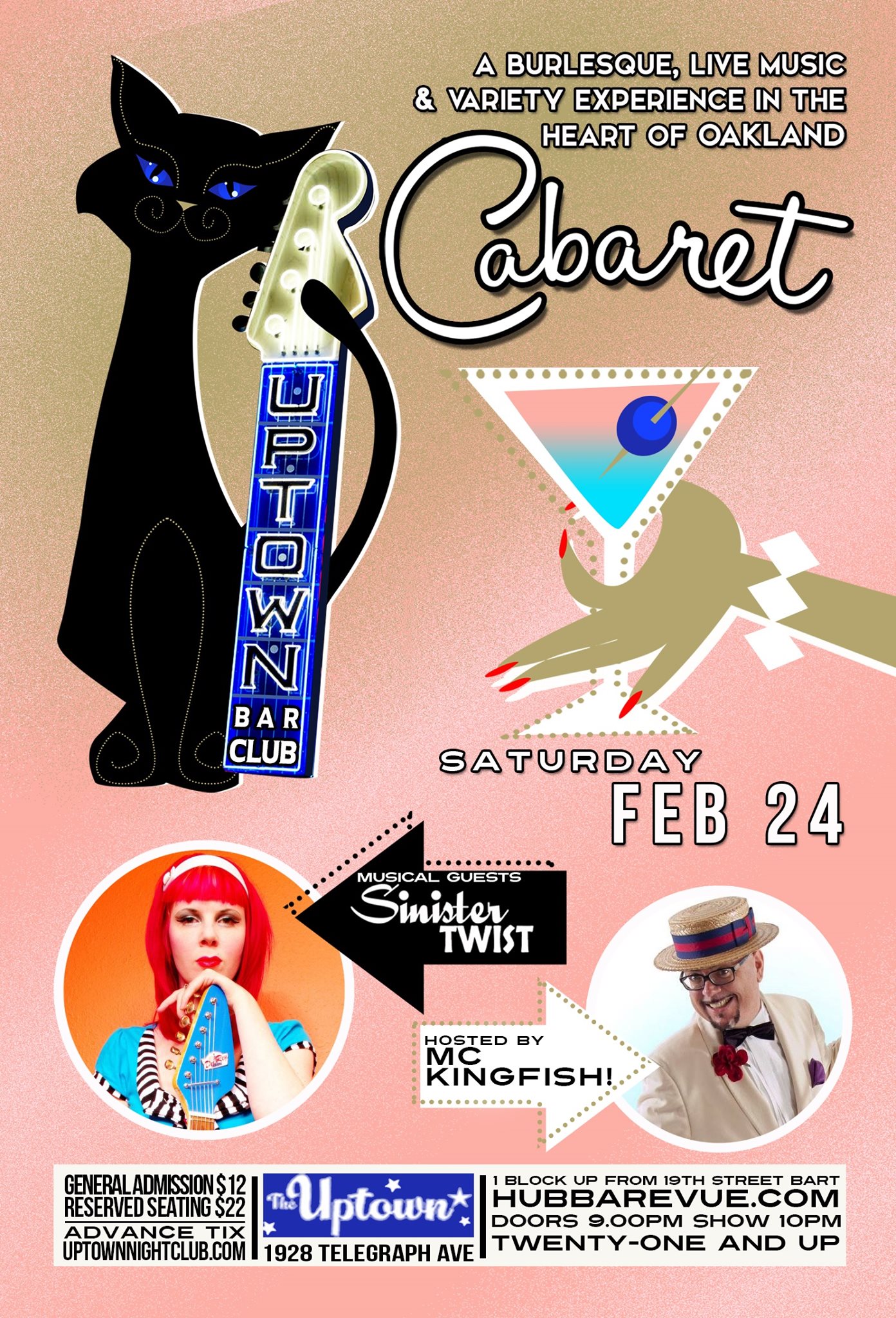 BURLESQUE, live music & more! — Hubba Hubba Revue heats up your Saturday night at Oakland's beautiful Uptown Nightclub with TOP SHELF TEASE, snazzy cocktails, and the UNTAMED Las Vegas grind of musical guests, SINISTER TWIST!
With BURLESQUE & more by
Dem Foxy Femmes
Frankie Fictitious
Szandora LaVey
Bunny Pistol
Lola Martinet
Jet Noir
DeeDee Queen
JonBenet Butterbuns
Rosie Reigns
The Amazing Mentallo
Cabaret bellydancer troupe, Asheq Collective
PLUS, musical guests (with BURLESQUE accompaniment!)
SINISTER TWIST!
hosted by
MC Kingfish and Maggie Motorboat