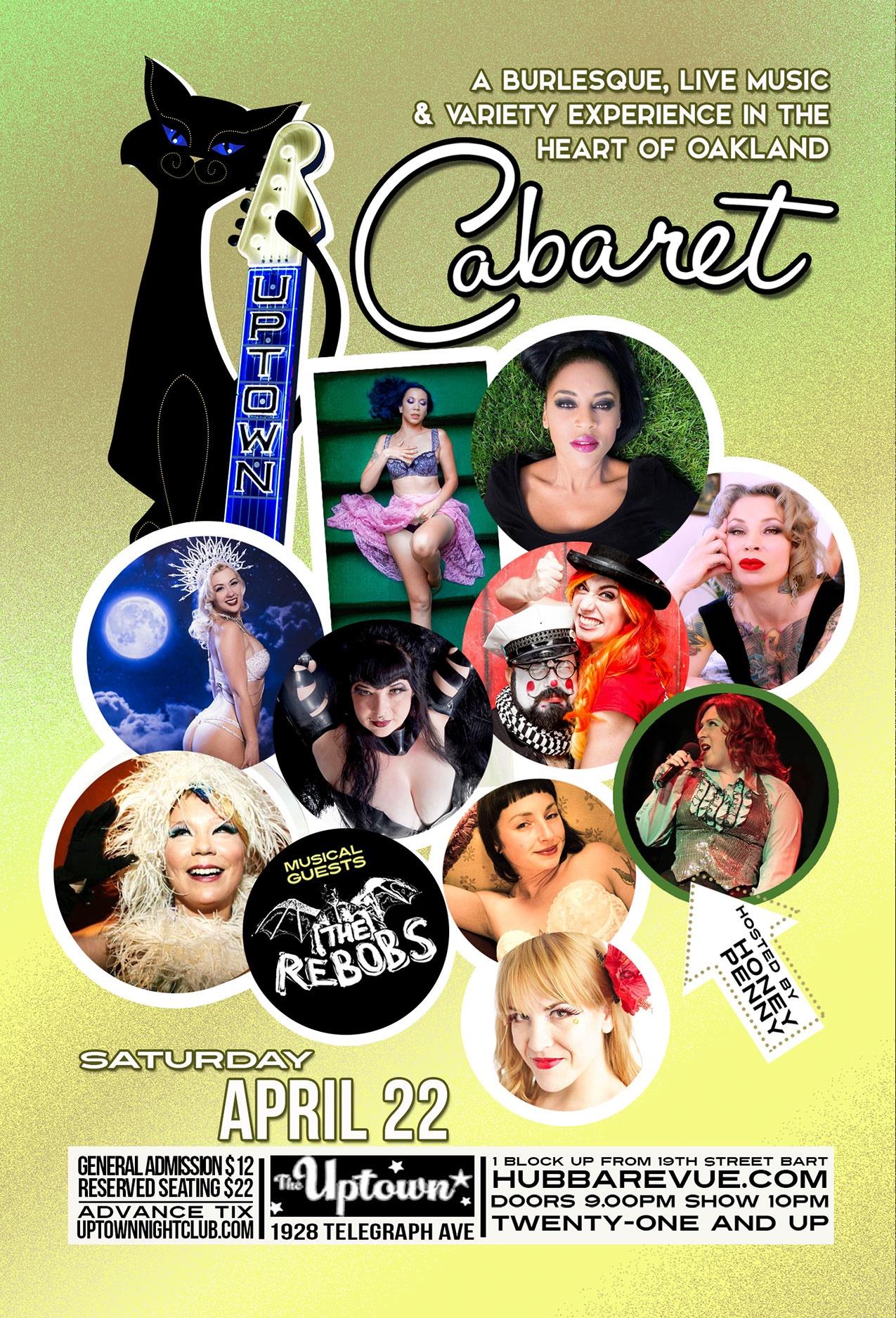 BURLESQUE, live music & MORE! — Join the Top Talent in Tease at Oakland's beautiful Uptown Nightclub, for a sultry, Saturday night stroll on the WILD side of swank!
Featuring performances by
Missy Lisa (Dallas, TX)
Sheila Starr Siani (Long Beach, CA)
Simone de Mar (Los Angeles, CA)
Dorian Dietrich and Waffles The Klown
Lemon Drop
Dorothy Ollivander
Ada Lavender
Pearl E. Gates
Miss Balla Fire
Ava Lanche
& troupe performance by
Cabaret San Jose!
PLUS! musical guests (with burlesque accompaniment!)
The Rebobs!
hosted by Miss Honey Penny & Maggie Motorboat