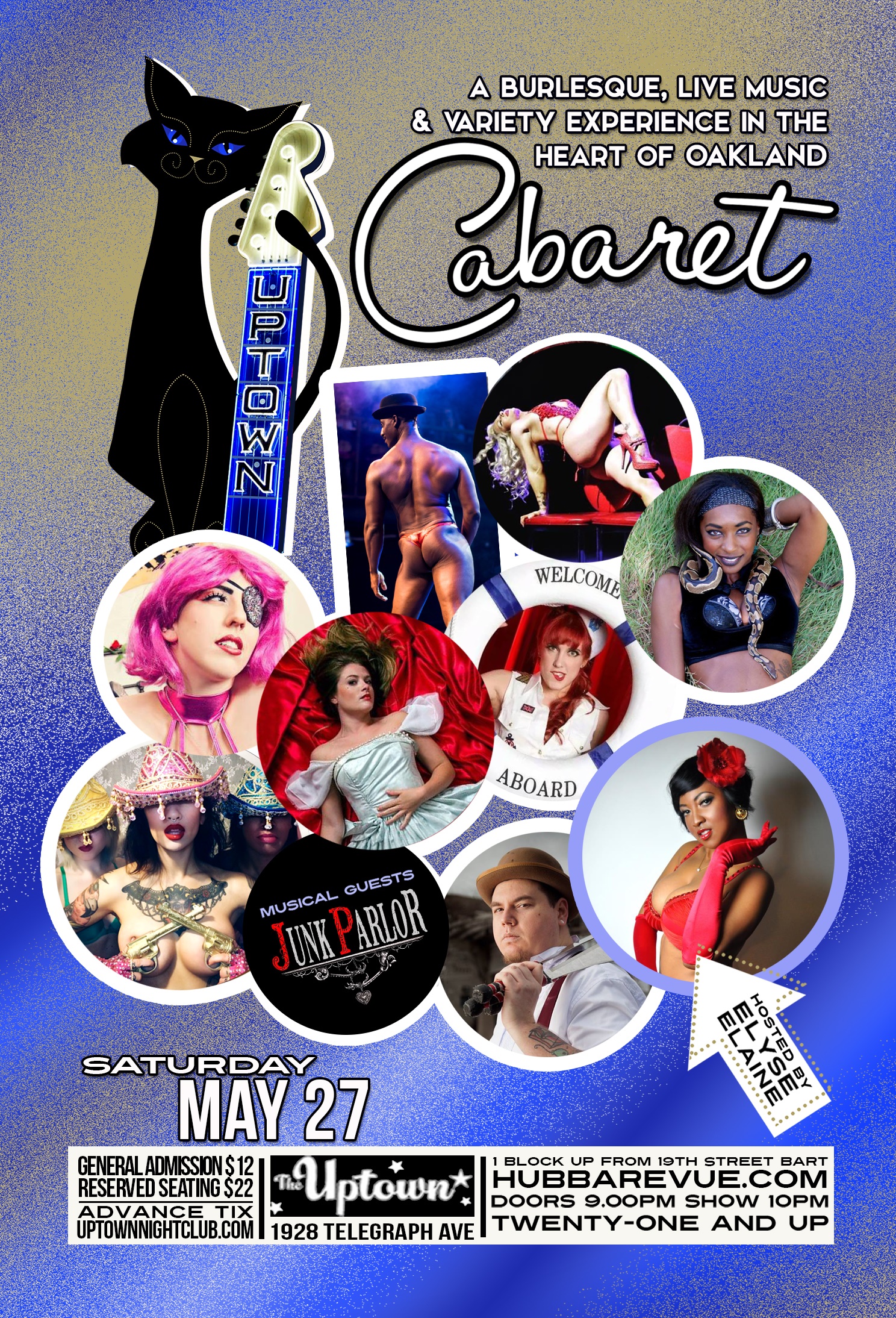 THE BAY AREA'S world-famous BURLESQUE revue invites to a sexy, swanky night on the town in *fabulous* Oakland, California! — Join Hubba Hubba Revue, and musical guests, Junk Parlor, at the beautiful Uptown Nightclub, for an evening of cocktails, cabaret & the TOPS IN TEASE!
RESERVE your seated online now, and COME SEE… !
Frankie Fictitious, Sweet Belize & Pixie Vanille
Pole acrobat, Tiffany Rose Mockler
JonBenet Butterbuns
The Great Richy Bee
Ophelia Coeur de Noir
Chanteuse Janet Damnit
Sadira Ladyliquid
Scarlet Scandal
Mavis Moon
Laika Fox
Jet Noir
PLUS, musical guests, with live, burlesque accompaniment
Junk Parlor!
hosted by Elyse Elaine & Maggie Motorboat