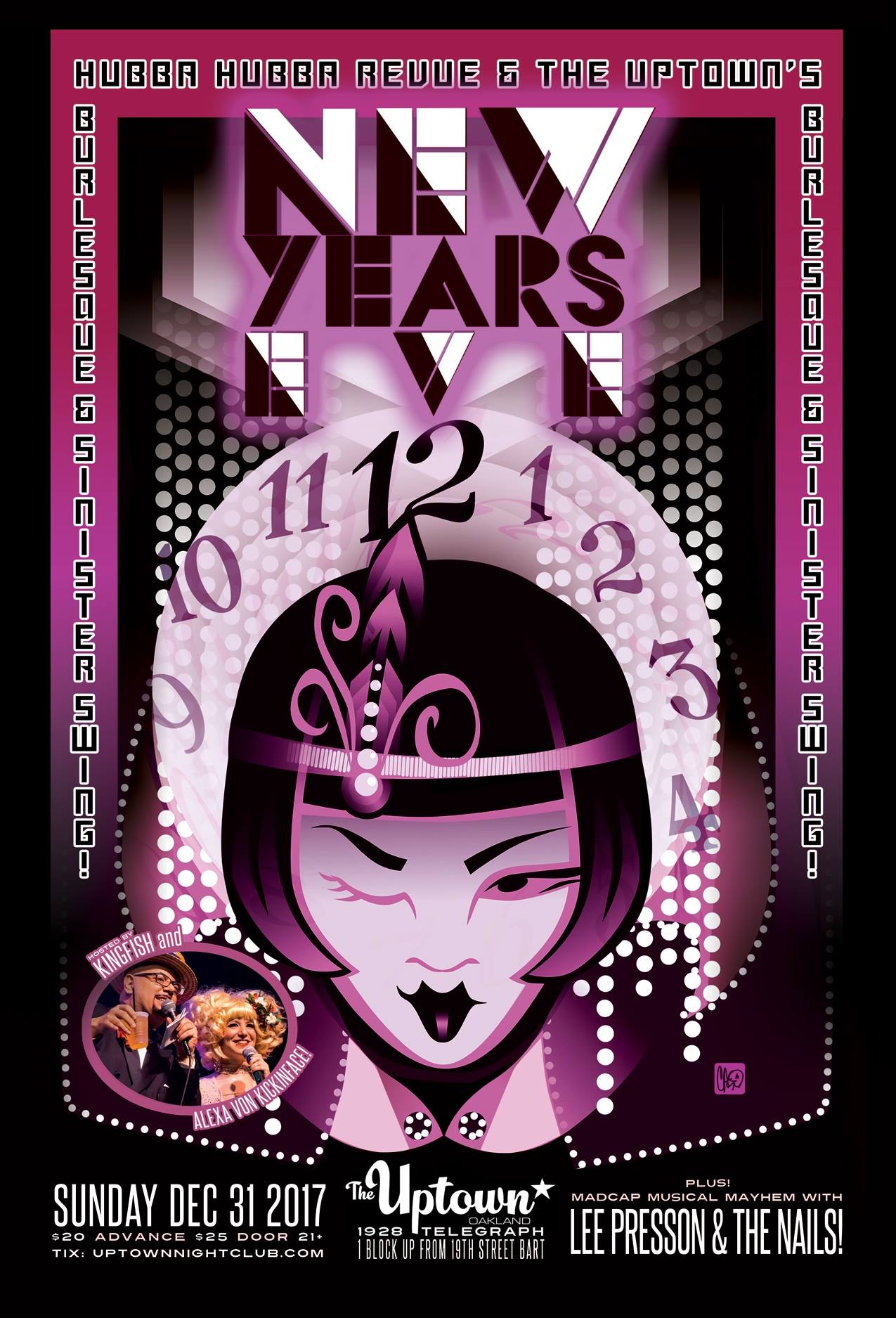 SUNDAY, Dec. 31st — Join the TOPS IN TEASE as the Bay Area's world-famous Hubba Hubba Revue kicks 2017 right out the door, and rings in the New Year with the best in BURLESQUE! PLUS, those madcap kings of sinister swing, LEE PRESSON & THE NAILS!
SHIMMERING SHOWGIRLS, brassy lads, & a night of naughty New Year's thrills!
COME SEE… !
Lola Coquette (Portland, OR)
Dem Foxy Femmes
Frankie Fictitious
Sweet Belize
Pixie Vanille
Major Suttle-Tease
Ophelia Coeur de Noir
Lula Applebruise
JonBenet Butterbuns
Miss Honey Penny
Birdie ByNight
Rizzo Rogue
Bo Vixxen
Jet Noir
Hosted by MC Kingfish, Alexa Von Kickinface, Lee Presson & Maggie Motorboat!
And shakin' the shack with syncopated rhythm, DJ Limbs Akimbo!