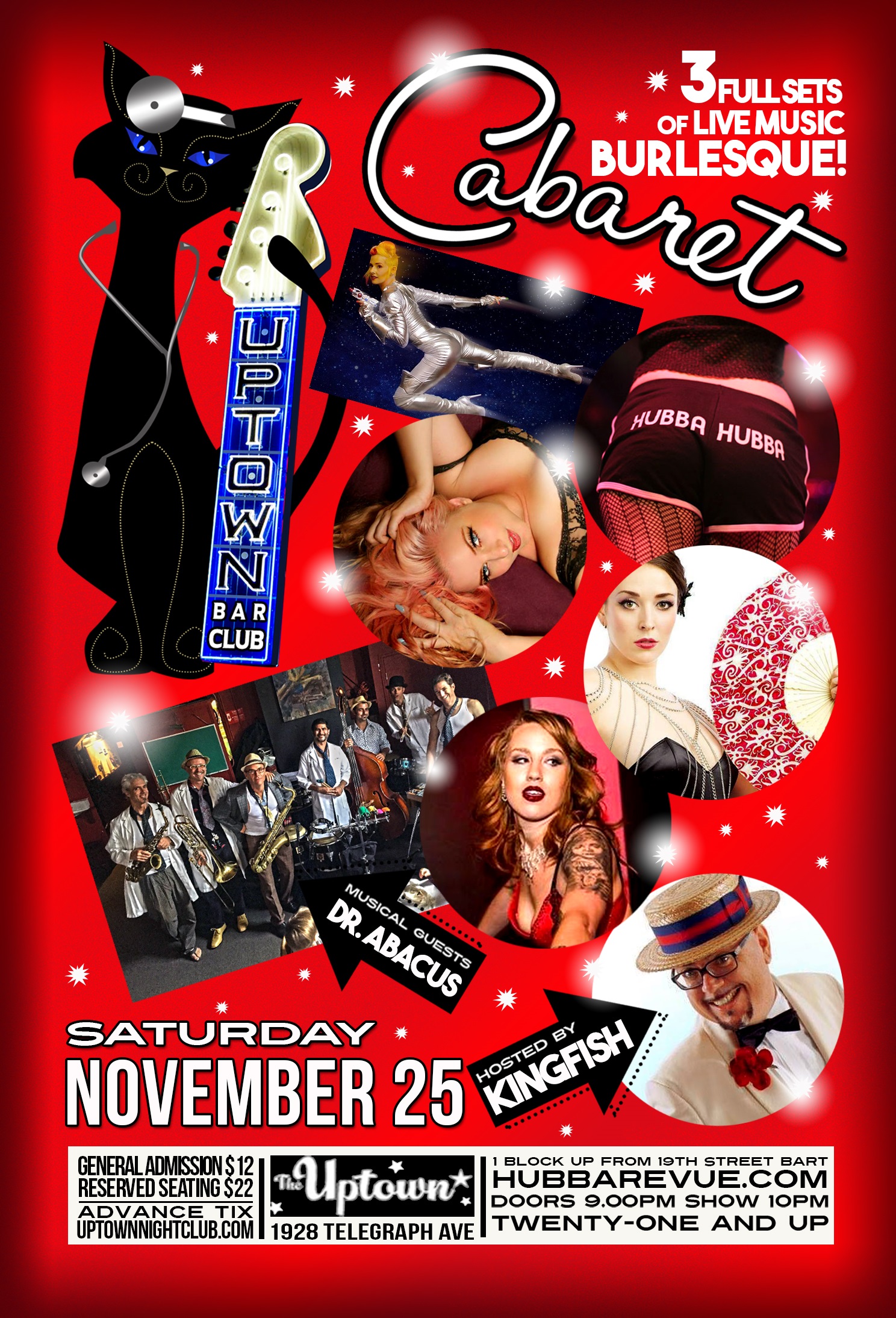 HOT JAZZ, snazzy cocktails, and the Tops in Tease! — Hubba Hubba Revue's Uptown Cabaret welcomes those syncopated surgeons of swing, Dr. Abacus, for an entire evening of LIVE BAND BURLESQUE at Oakland's beautiful Uptown Nightclub!
& COME SEE multiple performances by…
Una Solitaire (Portland, OR)
Bo Vixxen
Dorothy Ollivander
Kitty Oaks
Birdie ByNight
Lookie Lulu
AND
performing for 3 SEXY SETS of live band BURLESQUE
DR. ABACUS!
hosted by MC Kingfish & Birdie ByNight!